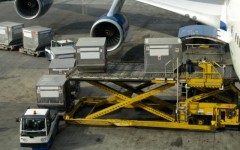 AIR FREIGHT
"CargoMaster offers a broad range of specialist air freight services. With over 30 years experience handling air freight you can be sure your air cargo is in safe hands with CargoMaster!".
"CargoMaster KNOW-HOW, comes with 35 years experience"
"THE FASTEST WAY TO MOVE AIR FREIGHT"
CALL: 1300 767 136 
CargoMaster air freight services include moving heavy air freight across Australia, all around the Pacific Islands and to all corners of the world. and all around the world. CargoMaster looks after all types of heavy air cargo including mining machinery, industrial equipment, construction machinery,parts, spares, vehicles of all sizes, if it fits in an aircraft and there is an airport (or runway) call CargoMaster we can help!, if All types of heavy air cargo  CargoMaster can help you with will uplift all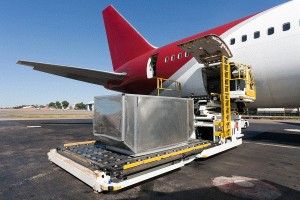 'What's the deal with air freight, how does it work"
CargoMaster often gets asked, "how does air freight work" You can ship just about anything via air freight, from documentation in mailbags, boxes, machinery, retails stock, perishables, high value cargo, earth-moving equipment, cars, buses, industrial machinery, the list is endless. The way domestic air freight moves in Australia can be broken down into two main categories (we have not included air freight charter services in this review)
AIR FREIGHT UPLIFTED IN BELLY'S OF COMMERCIAL PASSENGER AIRCRAFT
AIR FREIGHT UPLIFTED IN FREIGHTER AIRCRAFT
CALL CARGOMASTER TEL: 1300 767 136
EMAIL CARGOMASTER: info@cargomaster.com.au
AIR FREIGHT UPLIFTED ON COMMERCIAL FLIGHTS
The total weight of both international and domestic air freight in Australia is over 1.5 million tons. Approx, 85% of Australian domestic air freight is moved around Australia in the Belly holds of commercial passenger aircraft. Every passenger flight carries some type of air freight. The most common aircraft types that carry the majority of Australia's domestic cargo are the 737, the A320 and A330 (the only commercial wide body operating domestically in Australia) aircraft. A standard passenger configured 737 carries mostly smaller type air freight, shipments 60kg and under mostly. The A330 wide body run by Qantas is the only wide body available , wide body air craft are able to uplift heavier and larger types of air freight. The Qantas wide body runs air freight Melbourne to Perth and air freight Sydney to Perth  Melbourne and
The majority of Australia's domestic air freight will travel through Melbourne airport, which is Australia's major air freight hub. All  Australian air freight companies have offices or depots at Melbourne airport. Melbourne airport handles over 335,000 metric tones of air freight per year (a lot of freight!). Did you know Melbourne airport handles over 650 outbound domestic flights per day, easy to understand why Melbourne airport is used as Australia's air freight Hub. Direct flights daily from Melbourne to all major centres with connections to reginal towns.
AIR FREIGHT UPLIFTED IN FREIGHTER AIRCRAFT
Freighter aircraft move cargo overnight all around Australia. The main types of Freighters in Australia are :  A321 (new), 737, 767 and the BAE 146 (Quiet Trader).
A321 AIR FREIGHT CAPACITY: 28 TON
737 AIR FREIGHT CAPACITY: 16 TON
767 AIR FREIGHT CAPACITY: 50 TON
BAE 146 AIR FREIGHT CAPACITY: 10 TON
Freighters run nightly (Monday night to Thursday night), East Coast to West Coast and Melbourne to Brisbane, Townsville, Cairns and Darwin and return. Freighters hold all types of cargo and freighters allow for the uplift of large and heavy or awkward air freight. Freighters can hold pallet loads and run to a set evening, early morning schedule. Most of the loading, sorting for freighters is done in Melbourne and Brisbane.
East coast to west coast freighters departs Melbourne at approx 0100hrs and arrives in Perth early morning. Freighters to North Queensland depart from Brisbane late evening or early morning and arrive Townsville ,Cairns early morning and late morning in Darwin. Air freight to more isolated locations and regional centers is then consigned on smaller aircraft.
INFORMATION ABOUT AIR FREIGHT DIMENSIONS
Air freight dimensions and weight details are important if you are seeking an air freight quote. Providing the exact dimensions will help to ensure you get an accurate quote and your freight will move quickly without hold ups due to misunderstanding about cargo size. Dimensions are important when utilizing air freight services, dimensions help to establish if the cargo is volumetric and if the cargo will fit into the aircraft. Dimensions can be provided in millimeters, centimeters and meters.
Aircraft vary in size and as such the size of the cargo they can safely load and carry. CargoMaster will locate the most suitable aircraft for your air cargo.
Dimensions (dims) include:
Measurements of the cargo (length by width by height)
Weight of the cargo
Total number of pieces , count (i.e. cartons)
It is very difficult to provide an accurate quote without the correct dimensions and weight, this is because it's difficult to  calculate if the cargo will be moving in a passenger plane or a cargo-only plane (called "freighters") and if your cargo is chargeable at actual weight or volumetric weight . Acceptable dimensions vary depending on which type of plane your cargo is being loaded into. Below is a chart showing maximum cargo height, length, and width for each type of aircraft.
THE HEIGHT
follow these guidelines when considering maximum cargo height:
LENGTH AND WIDTH
CargoMaster has access to special equipment allowing for loading of larger type air freight cargo dimensions for standard air freight are 2.44 x 3.15m (96 x 125 in). Longer/wider cargo can be transported but may need to be packed on special equipment.
Outsize cargo may require special charter services.
CALL CARGOMASTER TEL: 1300 767 136
EMAIL CARGOMASTER: info@cargomaster.com.au