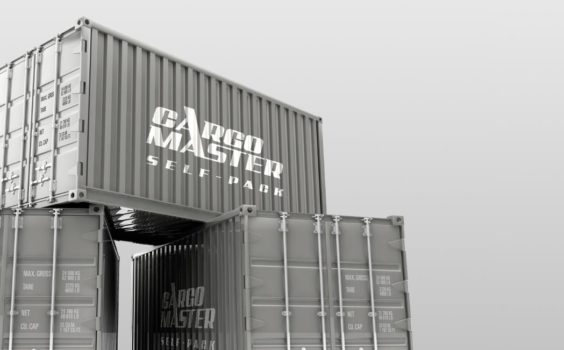 SHIPPING CONTAINERS TO NEW ZEALAND
Welcome to our site from CargoMaster!
Are you looking for cheap sea freight from Australia to NZ ?
New Zealand is an Island country located in the southwestern pacific ocean, approx. 2000 kilometers from Australia. NZ consists of two main Islands, the North Island and South Island and over 700 smaller islands. New Zealand has a population of approx. 5 million people as at 2021.
The Maori name for NZ is Aotearoa. Did you know New Zealand is one of the last places settled by humans, sometime between 1280 and 1350
The capital of NZ is Wellington, located at the bottom of the South Island. Auckland is New Zealand's largest city. Auckland is located on the western side of the North Island. Right down south, the city of Invercargill, located at the bottom of the South Island is one of the most southern cities in the world.
Shipping containers to NZ from Australia is easy with CargoMaster! CargoMaster offers over 20 years experience shipping to Aotearoa. Vessels sail weekly to all of New Zealand's major container ports: Auckland, Napier, Tauranga, Wellington, Nelson, Lyttelton and Port Chalmers, from Sydney, Melbourne, Brisbane, Perth, Adelaide, Darwin and Townsville.
Cargomaster is on of Australia's most trusted international shipping companies to NZ. CargoMaster handles all types of sea freight to NZ , including 20ft and 40ft shipping containers. If you are considering moving overseas shipping to NZ , check out CargoMaster's SELF PACK INTERNATIONAL MOVING CONTAINERS, a great way to move if you are looking for low cost relocations and shipping containers to NZ.
VESSELS SAILING WEEKLY FROM SYDNEY, MELBOURNE, BRISBANE, PERTH AND ADELAIDE TOO:
AUCKLAND
HAMILTON
LOWER HUTT
PALMERSTON NORTH
ROTORUA
TAUPO
HASTINGS
WHANGANUI
GISBORNE
PICTON
BLENHEIM
TAURANGA
NAPIER
WELLINGTON
CHRISTCHURCH (LYTTELTON)
TIMARU
OAMARU
DUNEDIN (PORT CHALMERS)
GORE
INVERCARGIL
QUEENSTOWN
WANAKA
"How much does it cost to ship to NZ"
"The cost of shipping sea freight  to New Zealand will depend on where in Australia you are shipping from and where in NZ you intend to ship too. The mode of shipping will also be a factor when considering cost, are you intending to ship LCL (Less than a container load) or FCL (Full container load)"
"How much does it cost to ship a container to New Zealand"
"Shipping container costs to NZ vary depending on the origin and destination of the container. CargoMaster offers a weekly shipping container service to NZ from all of Australia's capital cities."
"Do I need a permit for a shipping container to New Zealand"
"If you Are shipping from Australia you will not require a permit to ship to NZ, if the cargo is household goods or a motor vehicle. Permits for shipping goods into NZ would be required of you are shipping things like guns or ammunition for example. New Zealand has very strict rules so contact CargoMaster for NZ Shipping"
"How much does it cost to ship a 20 ft. container"
"Again as stated above4 costs of shipping containers to NZ will depend on the destination you wish to ship to. CargoMaster offers services to Auckland, Tauranga, Wellington, Napier, Wellington, Nelson, Blenheim, Lyttelton and Port Chalmers in NZ"
"How long does it take to ship a container from Australia to NZ"
"The transit time from Australia to NZ ranges from 5 days to 35 days depending on numerous different factors like The Shipping Line used, the origin of the container in Australia (where you intend shipping from) , the destination port in NZ. Transit time to NZ can be as fast as 4 -5 days!"
"Can I ship my own container to NZ"
"Yes you can no problems. Make sure you do a packing list when loading your container. Your container needs to be certified for international shipping, call CargoMaster if you want to know more about SOC (Shipper owned containers)"