"What does it cost to ship a shipping container overseas"
"Are you considering moving overseas with a shipping container? When working with CargoMaster you save when moving overseas shipping containers, the exact cost will depend on several factors, for example where in Australia you are shipping from, the overseas destination you intend shipping to and the commodity you intend to ship (A commercial shipment or household goods?)"  One of CargoMasters most popular international freight services is Self Pack International Shipping Containers. Self Pack International Shipping Containers are available from Sydney, Melbourne, Brisbane, Perth, Adelaide, Canberra, Hobart and Darwin, CargoMaster is able to organise Self Pack International Moving Containers from regional centres too!. CargoMaster is one of Australia's original Self Pack International Movers
"What types of goods do you ship overseas in a shipping container"
"CargoMaster moves all types of goods overseas in shipping containers including shipping and moving  furniture and cars, also personal effects for clients relocating overseas. CargoMaster has helped 100's of happy families relocate to all corners of the world. CargoMaster handles commercial shipments overseas too, including construction machinery, mining equipment, trucks, buses, excavators and heavy industrial machinery, carefully handling the demands of overseas show bands and equipment for confrences and global exhibitions. CargoMaster offers emergency logistics services for machinery and relief equipment."
"What size containers are available for overseas shipping?"
"There are 2 main types of containers 20ft and 40ft, generally a 20ft container will hold a 3BRM house load, if you intend shipping your car too then a 40ft container is probably what you need but call CargoMaster we will be able to advise/help you."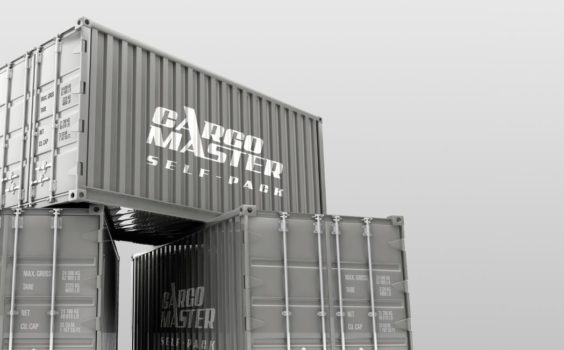 20FT OVERSEAS SHIPPING CONTAINER DIMENSIONS
"A standard 20ft overseas shipping container is probably the most popular, mainly because they are plentiful and easier to handle."
20FT  CONTAINER EXTERNAL DIMENSIONS: L 6.06 X W 2.44 X H 2.60
20FT CONTAINER INTERNAL DIMENSIONS : L 5.84 X W 2.35 X H 2.39
20FT CONTAINER VOLUME: 33.1 Cubic Meters
20FT CONTAINER FLOOR AREA:13.3 Square Meters
20FT  CONTAINER WEIGHT: 2,200.000 KG
PRO'S AND CON'S OF A 20FT CONTAINER
For the Pro side ,The 20-foot containers have one distinct advantage over the 40-foot containers. They are significantly easier to transport and maneuver.  They are also cheaper than the 40-foot containers.  If you are on a limited budget, the 20-foot containers will be your best choice.
20ft  containers do have some Con's too , each container offers a floor space of around 144 square feet. If you need a larger space your only option would be to combine two containers together.  Second, although individually they are cheaper than 40-foot containers, their price per square foot is actually more expensive. When shipping containers overseas 40ft containers are your best value
40ft OVERSEAS SHIPPING CONTAINER DIMENSIONS
The 40-foot container, offers exceptional value for money and twice the interior space. When relocating overseas 40ft containers are popular for shipping furniture and a vehicle too
40FT  CONTAINER EXTERNAL DIMENSIONS: L 12.2 X W 2.44 X H 2.40
40FT CONTAINER INTERNAL DIMENSIONS : L 12.03 X W 2.35 X H 2.39
40FT CONTAINER VOLUME: 67.5 Cubic Meters
40FT CONTAINER FLOOR AREA:28 Square Meters
40FT  CONTAINER WEIGHT: 3,800.000 KG
PRO'S AND CONS OF A 40FT CONTAINER
Due to the 40-foot container's size, there is more than 300 square feet of usable space in the interior.  Another advantage you have with the 40-foot container is that they represent greater value for money overall when compared to a 20-foot container. Because they are considerably longer you have the option to divide the container up into multiple rooms which you cannot do with the smaller 20-foot containers. "Heavy Tested" containers can hold approx 28,000.000KG. 40-foot containers are more expensive to transport and delivering these to remote locations can be challenging. They are also difficult to maneuver, so make sure you know exactly where you want them placed on your land before they are delivered.
MOVING OVERSEAS SHIPPING  CONTAINERS
High Cube Containers
If you are looking for a bit more height then a option may be a high cube container. High cube containers have the same width and length dimensions as a standard container  (as listed above), but they are an extra foot taller. High cube containers aren't as common as standard containers they tend to be more expensive. Shipping lines only offer 40′ high cube containers for overseas shipping however 20′ high cube containers are available for purchase.
40ft HIGH CUBE OVERSEAS SHIPPING CONTAINER DIMENSIONS:
40FT  HIGH CUBE CONTAINER INTERNAL DIMENSIONS : L 12.03 X W 2.35 X H 2.64
Open Top Containers
Open top containers are self-explanatory. They are essentially the exact same as the containers mentioned above BUT, they don't have a roof on them. You can get open top containers in both the standard 20-foot or 40-foot size and 40-foot high cube container sizes.
Remember that manufacturers have slightly different tolerance levels, normally +/-5 mm,  so make sure you contact the supplier to get the exact dimensions. All shipping containers should be made in compliance with ISO 668:2013 – Series 1 freight containers — Classification, dimensions and ratings, so take a look at the standards if you need classification information.